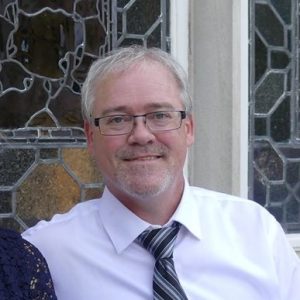 Thomas Jefferson Walsworth III, 56, of Lincolnton, NC, passed away on October 29, 2021 in his home surrounded by loved ones, following a brief illness.
Tom was born September 15, 1965 in Tulsa, OK. He was married to his loving wife, Dianne, for 35 years. He enjoyed fishing, golfing, music and spending time with family and friends. Tom worked for Aptar, Inc of Lincolnton.
Tom is survived by his wife, Dianne, their three children, Leah (Steven) Hudkins, Erin (Forrest) Kunkel and Philip Walsworth, his mother, Dee Walsworth, and his three siblings, Cindy (Jerry) Blystone, Anna Jo (Mike) Edmonson and Peter (Lara) Walsworth. He is preceded in death by his father, Thomas Walsworth Jr.
A private burial service for family will take place at Harmony Church of Guthrie, OK.
A tribute to Tom will be held at his home for friends and co-workers on Thursday, November  11th from 5-7:00 pm.
In lieu of flowers, memorials can be given to Christian Ministry of Lincoln County at PO Box 423, Lincolnton, NC 28093.