Teddy Lee Langley of Denver, NC. passed away on Sunday, September 13, 2020 at Abernethy Laurels on 
He was the son of the late Raymond and Hazel Langley. 
T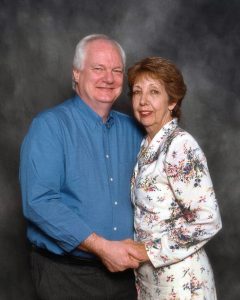 eddy married his high school sweetheart, Rhoda Catherine McCloud on January 26th, 1963.  
He attended Kentucky University obtaining his Degree in Electrical Engineering. He attained his MBA Degree from Ohio State University. He worked as an electrical engineer for several large firms including Accuray, ABB, Gould Electronics.   
Teddy joined the United States Army in 1963. He was stationed in Oklahoma and Germany. 
Following his active duty, Teddy continued to serve our country as a United States Army Reservist until 1968. He later served as a private contractor with the United States Army working on special projects during the Vietnam War.
Teddy enjoyed working with his hands repairing cars and working around the house. He enjoyed the outdoors and spending time taking long walks through the woods. For the past several years, he enjoyed spending many hours maintaining a garden and 
growing his own vegetables. He enjoyed watching old western shows especially Bonanza, The Rifleman, Gunsmoke and Rawhide. 
Besides his loving wife of 57 years, Rhoda, Teddy is survived by his children Cindy McBride of Columbus, Ohio, Matt Langley of Columbus, Ohio and Scott Langley of Denver, NC.; grandchildren Maxwell Schreck, Mason Langley, Lindsey Freeman;
great grandchild Ava Freeman; sister Phyllis Caudill and brother, James Langley.
A Graveside Service with Military Honors will be held at 10:00 AM on Monday, September 21, 2020 at Salisbury National Cemetery. 
The Good Samaritan Funeral Home is serving the Langley Family.