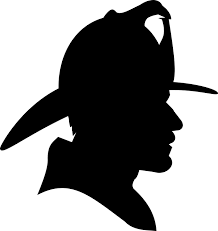 Robert "Bob" Donald Specker, 85, died October 24, 2018, at home.
He was born February 10, 1933 in Hammond Indiana, son of the late Arthur Henry and Gertrude L. Knight Specker.
Bob retired from the City of Meadville Fire Department in Meadville, PA after 29 years of service beginning as a firefighter and retiring in 1993 as Fire Chief.
He is also preceded in death by his brothers, Lt. Arthur H. Specker Jr, Edward Lewis Specker, and sister Marianne Pinkerton.
Survivors include his wife, Linda Theuret Specker, sons Robert D. Specker Jr. and wife Wendy of Charleston IL, Michael Petrillo and wife Kim of Stanley, NC , daughter Alesa Pinkerton and husband Craig of Pickens, SC and eight grandchildren, nephews and a niece.
Bob was involved in the Crawford County Youth Hockey program and several Street Rod organizations over the years.
Burial will be at Pilgrims Rest Cemetery in Huntington , Indiana.
Memorials may be made to Hospice of Lincoln County, 900 Donita Dr. Lincolnton NC 28092.
The Good Samaritan Funeral home is serving the Specker Family.