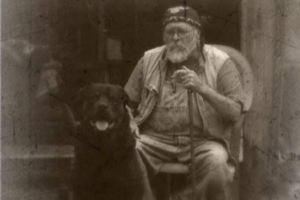 Michael Paul Ellis, 64 , of Stanley North Carolina passed away on November 2, 2018. He was born in Charleston, West Virginia a son of the late French O'Brian Ellis and Aldeen Fields Freeze.
Bulldog Mike was a loving father, grandfather, brother, cousin, nephew and friend to many! He was an accomplished man strong in his beliefs, proud of his children and grandchildren , his animals and numerous accomplishments.
Mike loved fishing, art, and working with animals, especially dogs. He was the owner of Riverbend Kennels, a judge for American Dog Breeders Association conformation shows and weightpulls, as well as a founder of the South Eastern Pit Bull Club. He trained and handled innumerable dogs for American Kennel Club shows and Schutzhund trials.
He had a passion for spending time with his grandkids trying to teach them all he knew as fast as he could.
He is survived by daughters: Shelly Ellis, Jessica Ellis and their mother Rebecca Ellis; grandchildren: Madalynn Barber, Walker Hattrick, and Greyson Hattrick; brothers: Steven Ellis, Randy Ellis, Scott Ellis, Donnie Freeze; sisters: Judy Bergholz, Elaine "Jeri" Carey, Jamie Turnage, Lisa Ellis ; as well as many nieces, nephews , and his beloved friend Nancy Burdette.
When I'm Gone
When I come to the end of my journey
And I travel my last weary mile
Just forget if you can, that I ever frowned
And remember only the smile
Forget unkind words I have spoken
Remember some good I have done
Forget that I ever had heartache
And remember I've had loads of fun
Forget that I've stumbled and blundered
And sometimes fell by the way
Remember I have fought some hard battles
And won, ere the close of the day
Then forget to grieve for my going
I would not have you sad for a day
But in summer just gather some flowers
And remember the place where I lay
And come in the shade of evening
When the sun paints the sky in the west
Stand for a few moments beside me
And remember only my best