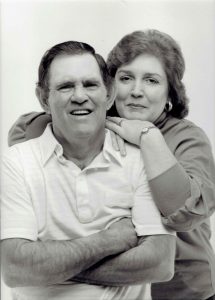 Ralph Ziglar Sifford passed away on Sunday, January 8, 2023 at the age of 85. He was in Hospice Care due to complications from surgery for Peripheral Artery Disease.
Ralph was born on August 2, 1937 in Mecklenburg County, NC to father Lee Sifford and mother Essie Lawing Sifford. He was the youngest of 5 siblings. He was raised and lived his whole life in the eastern part of Lincoln County.
Ralph married Eleanor Huckle on January 19, 1968.
Ralph was always very active and had a tireless work ethic. His early upbringing was working on a family farm. After he graduated High School from Rock Springs in Denver, NC in 1955, he soon settled into a career as a carpenter which lasted over 50 years.
Ralph was one of those people who always had to be doing something. As long as he was physically able, he farmed and gardened, did welding and metal cutting and was always involved in numerous woodworking projects. Even his hobbies were active. He played baseball in High School, played softball into his late 50's, spent countless hours looking for Native American arrowheads and artifacts, of which he had an extensive collection, and enjoyed a life-long love of fishing.
Ralph was known for his generosity to others. He was always willing to help anyone who needed it and would do whatever he could to help them. Ralph had a very outgoing nature. He never met a stranger and he would strike up a conversation with anyone. Ralph also had an unending love for animals. He would adopt any stray animal he found. This led to a large number of family pets over the years. Dogs of course, and too many cats to count, but also many more unusual species including chickens, squirrels, opossums, goats and one fox. Everyone knew if you had a stray, Ralph would take it (especially if you could ask him without Eleanor finding out before he said yes).
Ralph is survived by Eleanor, his wife of 55 years, his son Paul, his daughter Sherry Horishny, his Son-in-Law Nick Horishny, his grandson Gregory Horishny and his great-granddaughters Alexandria and Kathryn Horishny.
In lieu of flowers, the family would like to request that donations be made to Novant Health Hospice – 324 N. McDowell St., Suite 200 – Charlotte, NC 28204 – Attn: Sherry Lowe (Please note in check Memo field – for Harris Hospice Unit)
A Graveside Service will take place on Friday January 20, 2023 at 1:00PM at Castanea Presbyterian Church cemetery.