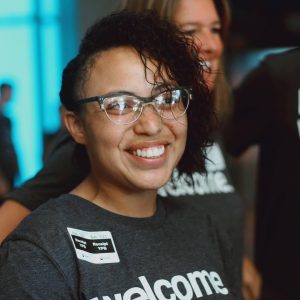 On Monday, January 09, 2023 Deborah Ana Jackson, loving mother, daughter, sister and friend passed away tragically in Denver, North Carolina. She was 35 years old.
Deborah Ana Jackson was born on April, 30, 1987 in Salisbury, North Carolina. She graduated from North Lincoln High School in 2005 and went on to be a small business owner, contracting transportation deliveries. 
Deborah is survived by her parents Isabel Rogers Morales and Jose Morales of Denver, North Carolina; Biological Father John Lewis Jackson of Salisbury, North Carolina, her three daughters, Victoria (7), Mauresa (9), and Cristina (11) of Denver, North Carolina and her siblings, Elena Rogers, Martin Morales, Anabella Morales, and Jose Morales.
She is preceded in death by her great-grandmother, Diana Rogers of Panama City, Panama.
A public memorial service for Deborah Ana Jackson is scheduled for 1:00PM Saturday, January, 21st 2023 at Elevation-Lake Norman in Cornelius, North Carolina. 
Flowers and condolences can be sent to 6403 Sherwood Lane, Denver, North Carolina 28037.