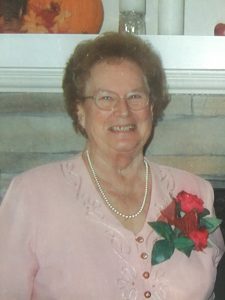 Norma Jean Bellinger (Lagoe) (Pooler), 89, of Fulton, NY, passed away peacefully October 2, 2018, at home in Denver, NC.
Norma was born in Futon, NY, to John and Zeletta (Cochran) Bellinger on April 27, 1929. She graduated from Fulton High School in 1945. Norma drove bus for fifteen years for the East Syracuse- Minoa School District and member of the Minetto United Methodist Church. Norma enjoyed cooking, sewing, crocheting, fishing, and puzzles. But, more than anything else, Norma loved her family and was completely devoted to their happiness.
Norma is predeceased by her parents, her husband of fifty five years, Albert Lagoe Sr, in 2002 and her husband of fourteen years, Leigh Pooler, in 2018, and one grandchild in 2013.
Family left to cherish her memory are Norma's four children, Albert "Joe" (Kathy) Lagoe Jr, Susan (James) Cady, Dennis (Sylvie) Lagoe, and Gary (Joanne) Lagoe, eight grandchildren, and eighteen great-grandchildren.
Norma will be laid to rest with her parents in the Mount Pleasant Cemetery.