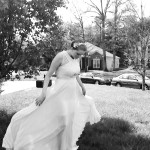 Miranda Carol Eckard, 17, of Stanley, passed away on Saturday July 26, 2014. Family will receive friends on Tuesday July 29, 2014 from 6 to 8pm at Lake Norman Lutheran Church 1445 N. Hwy 16, Denver, NC. A lieu of flower donations in Miranda's memory to Lake Norman Lutheran Church- The Miranda Carol Eckard Memorial Fund would deeply appreciated.
I'd like the memory of me
to be a happy one,
I'd like to leave an afterglow
of smiles when life is done.
I'd like to leave an echo
whispering softly down the ways,
of happy times and laughing
times and bright and sunny days.
I'd like the tears of those
who grieve, to dry before the sun.
Of happy memories that I leave
when life is done.
"Stay Golden"