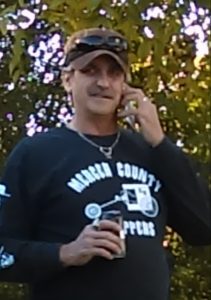 Mark A. Carlyle "Stretch"  passed away on April 6th 2021. He resided in Statesville , NC with his wife Alice. 

Mark's gathering for family and friends will take place on Monday April 12th between 4-6pm at the American Legion Hall. 5661 Hovis Rd in Charlotte NC. For those who would like to join in on Mark's last ride here on earth, we will be escorting him to the Good Samaritan Funeral home in Denver. Motorcycles will lead and cars will follow.
Mark is survived by his wife Alice, son Chase (Jessica), mother Glenda, brother Tom (Julie), sister Lisa, step children, numerous grandchildren , nieces , nephews and 2 great grandchildren Jimmy , Sissy and all of our Westside family.
Mark was truly cherished and adored by many. He will be forever loved and missed.