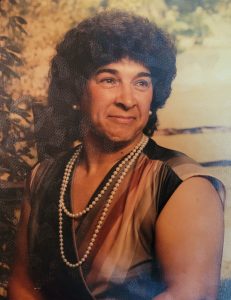 Laurie J. Coulter, 73, of Lincolnton passed away on October 4, 2021, peacefully at home with her family present after a long struggle due to complications of COPD. Laurie was born on July 13, 1943, in Rensselaer Falls, New York to the late Lawrence and Florence Anderson.
Laurie is preceded in death by her daughter Suzanne M. Dowdall, her parents Lawrence and Florence Anderson, Jake O Coulter and James Dowdall Sr.
Laurie is survived by her two sons James L. Dowdall Jr. (Kim), Paul T. Dowdall (Amanda). Grandchildren Tina Hayes, Latrice Paulino, LeAnne Moore, Joshua Dowdall, Allison Dowdall, Allisha Dowdall, Landon Dowdall, and her brother Lawrence A. Anderson (Martha).
The Family sends heartfelt gratitude and thanks to Tina Hayes and her husband David.
The funeral arrangements were handled privately.