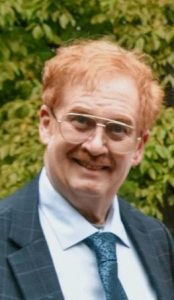 Kevin Joseph Pitton, loving husband, father, and friend, passed away on Saturday, July 22, 2023, after a brief, vicious battle with metastatic esophageal cancer. Kevin was born in Columbus, Ohio to Lamar Adolph Pitton (1925) and Janet Emilia Bickham (1933), on April 4, 1957.
Kevin was a proud Navy Veteran who served 14 years in a variety of positions ending as a Classic Wizard Operator.  He met his wife of 31 years while attending classes at Old Dominion University in Norfolk.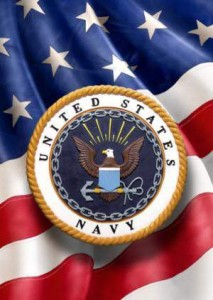 He is survived by wife, Deann, son, Kristopher Harris Pitton (Katlin), daughters, Erica Balfour (Dave), Katie Beth Harris Pitton and grandchildren, Sierra, Desmond, and Melissa Balfour.
Kevin was a PeopleSoft Payroll Specialist for First Union and Wachovia until he retired where he served as the First Union American Heart Association Chair for many years coordinating blood and food drives in the Charlotte region.  Once he retired, Kevin demonstrated his love for his community by faithfully delivering meals for East Lincoln Christian Ministries until he was hospitalized this month.
Kevin became active in the Boy Scouts and served in a variety of positions including Scout Leader, Troop Committee chair and dedicated volunteer for Troup 19 in Huntersville and with Pack and Troop 707 based at Unity Presbyterian church.
Kevin was a faithful member of Unity Presbyterian Church for the past 21 years.  He served his church whole-heartedly in a variety of ways, from ushering and greeting people as they came to Sunday services or supporting grieving families during multiple funerals and memorials. He loved being a member of the Unity Men's Breakfast Crew and fixing a meal to share with his church family or helping with the annual Pig Pickin' or other church events. For many years every Sunday night he provided a meal for the Topsy Turvy program participants and anyone who needed a meal.  He also served as a Minster for Steven's Ministries for several years. When asked, Kevin accepted the call to become an Elder at Unity. His heart led him to the Congregational Care Team.
Kevin was a caring, loving man who accepted everyone around him with open arms. His favorite things included: discovering new recipes, spending time with his family, and planning the next family adventure. From finding truffles in France to exploring the warm, hidden paradises in Jamaica, his loving presence will be greatly missed. 
Kevin leaves a legacy of love, character, and faith. Even as we grieve, we are comforted because we know his soul is at rest and we will see him again.
Until the sun rises in the west and sets in the east
Until the sun grows dark and the night sky dim
We will love you forever, 241
 A Celebration of Kevin's Life will be held at 2:00 PM on Sunday, July 30, 2023 at Unity Presbyterian Church Denver, NC. Officiating will be Pastor David Bonnema. Military Honors will be rendered by the United States Navy Honor Guard.
In lieu of flowers, donations in Kevin's memory to the Meal Program at East Lincoln Christian Ministries would be deeply appreciated.