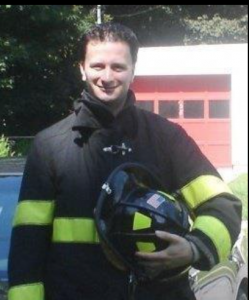 Steven Francisco Raposeiro was a caring son, brother, uncle, cousin and friend. He left this world suddenly on September, 17th 2021 at age 41.
Steven was born on December, 13th, 1979. He grew up and graduated from Croton Harmon NY. He loved his dog buddy, music, concerts, participating in the fire department, and watching soccer. His favorite soccer team was Benfica, just like his grandfather. He moved to Denver, NC five years ago with his parents to be closer to his sister and her family. Steven was proud to work at North Lincoln High School for the past four years as a custodian and bus driver.
Steven is survived by his Father, Francisco (Frank) Raposeiro, Sister, Amy Bilsky, Brother-in-law, Ted Bilsky, and nephew and niece Owen and Ava Bilsky

Judith Marie Raposeiro (Vicik) was a loving wife, daughter, sister, aunt, mother, grandmother and friend.
Judy was born on April, 24th, 1955. She was raised in Ossining, NY with her siblings Linda, Midge, Vicky, George, Fred, and John. Growing up she enjoyed riding horses and received many ribbons for horse jumping. During Judy's senior year of high school, she met the love of her life, Frank, both working in the kitchen at Maryknoll.  Judy proceeded to work at Maryknoll for the next 40 years. The two were married on June 6th, 1976, and raised two children Steven and Amy in Croton-On-Hudson, NY. Judy moved to Denver, NC five years ago to be closer to her daughter Amy and her family. Judy loved her grandchildren Owen and Ava more than anything.
 Judy is survived by her husband Francisco (Frank) Raposeiro, daughter Amy Bilsky, son-in-law, Ted Bilsky, and grandchildren, Owen and Ava Bilsky.