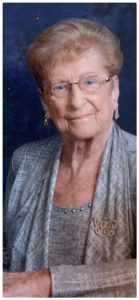 Joyce Wasson Freeman, Beloved mother, grandmother, dear friend to so many and our family matriarch passed away peacefully at Novant Medical Center in Huntersville on March 16th  at the age 86 with her son Tom by her side.  Joyce's legacy now belongs to the ages…Her love of life and commitment to her family has not come to an end with her passing, but will live on in all our hearts forever.
Joyce was born on May 6, 1934 in Waynesboro, PA.  Her parents Stanley and Ruth Wasson, brother, Richard preceded her in death.  The family lived in Punxsutawney, PA for many years. After Joyce graduated, she set off in the world and obtained a job at Eastern Airlines.  She met her future husband, Braxton Freeman in Washington DC in 1954. After their marriage the couple moved to California and started a family, eventually having five children.  In 1963 the family moved to Milwaukee, Wisconsin. The couple abruptly divorced soon after moving. Joyce became the sole custodian and caregiver of her 5 children. Joyce moved the family to Charlotte, NC after accepting a position with Eastern Airlines reservations.  As a devoted mother, she often worked 2 or 3 jobs to provide for her children without ever accepting or receiving child support, social services, charity or welfare. Her unique philosophy and single parenting style, raising children that ranged in age from 2 to 10 in in the 60's was nearly unheard of.  Joyce always put the needs of her children first, always thinking outside the box, offering them safety, security, guidance, comfort but most of all, an overabundance of love!  It was always amusing to hear her call one of the children, going through each kids name until she got the right one right.  Joyce loved a good movie, popcorn and a coke and someone to share it with, mostly her dear friend Rose! She enjoyed singing in the church choir, especially at Christmas.. she had such a beautiful voice and loved to be a part of the church.  Joyce had a warm personality that when you were speaking with her, you felt as though you were the only one that mattered.  Her smile could fill the room with joy!
She leaves behind 5 children. Braxton Freeman Jr. and partner Carol Greeley of Quechee, Vermont, Scott Freeman and wife Veronica of Key West, Florida, Thomas Freeman and wife Julie of Denver, NC, daughter, Kerri Freeman Alderson and husband Mark of Anna Maria Island, Florida and Todd Freeman of Quechee, Vermont. She deeply loved all her grandchildren, Amanda Robinson and Ashley Freeman Quick, Dexter and Patrick, TJ and Jesse, Mary Anne Copeland and Tripp Pearce, Mike Alderson, and Madisyn Freeman. Joyce also has 12 great grandchildren, one of them was given her name and several nieces and nephews.. She also loved and adored her little feral cat, Lady..
A Celebration of Life Service will be held in her honor at Denver United Methodist Church, Denver, NC on May 8th at 11am with a light lunch following the service.  Burial will be announced at a later time.  In lieu of flowers please send a donation to Sassy Paws Angel Rescue in Denver or Adopt-a pet.com or your favorite animal humane society in her name.  Blue skies, mother! We will always love and miss you!  May God Bless you..