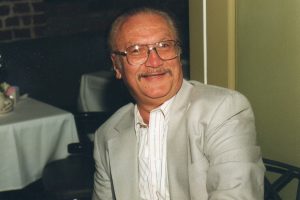 On the morning of Tuesday, August 17, 2021, John Lemmers, passed away at the age of 85 in Cornelius, NC.
Born Johannes Hendrikus Lemmers, he came into the world on January 19, 1936 in Cimahi, Indonesia.  He was the first of four children of Antonius & Cecilia Lemmers. He had one brother, Lodi, and two sisters, Toni and Maria.  After WWII the family moved to Holland. 
In January 1963, he married Paula van Deurzen.  They emigrated to the United States, settling in Southern California.  While their marriage wouldn't last forever, as a team, they raised their two sons, Gene and Justin. 
 John worked in the airline industry for most of his life with Western and then Delta Airlines.  This led to a life of travel with his family to places like Miami, Holland, and Hawaii.
 John loved music and played in bands, both in Holland and California.  He was playing at the Dutch Club in Anaheim, CA when he met his second wife, Annette Jorgensen.  They were married in March 1983.
 John was a good Catholic man who went to church every Sunday.  He coached the soccer teams of his two sons as they were growing up.  He loved the LA Lakers and fishing on the Redondo Beach Pier.
 John is preceded in death by his brother, Lodi and his parents, Antonius & Cecilia Lemmers.
 He is survived by his two sons, Gene and Justin Lemmers, step daughter Marianne Dieda, and two sisters, Toni and Maria.