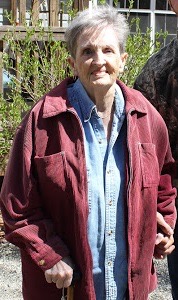 JoAnne Joyce DeJohn peacefully passed away Sunday afternoon August 9th, 2020.  Her loving family was by her side.  She was 83 years old.  
JoAnne made time for everyone and always provided support and love for her family and friends. She had a great passion for Music & Gardening, and would always make sure to provide food & drink to anyone that entered her home.  She had a great knack and ability for Sales; starting out at Duke Spinner Music selling Pianos and Organs, then moved on to Arch Chemical providing Pool Supplies.  Her retirement years were spent doing Arts & Crafts with here Great-Grandchildren.
JoAnne was predeceased by her parents Gerald and Irene McArthur.  She is survived by her loving Husband Joe, three sons; Giuseppe, David & Randy, five Grandchildren; Joshua, Jordan, David, Nicky, & Curtis, four Great-Grandchildren; Josiah, Skyla, Alice, & Jack.  She is also survived by her two sisters Carol and Nancy.