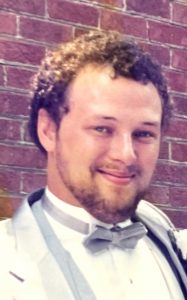 Jeffrey Lane Vandiver, born on Christmas Day, 1964 in Charlotte, NC, was welcomed home by his Heavenly Father on January 31, 2022. Jeff spent the last many years of his life in Lincolnton, NC, with his loyal dog and constant companion, Pfump. He is survived by brothers, Tommy Culpepper of Taylors, SC, and Adam Vandiver of Dallas, NC. He was preceded in death by his mother, Linda Burgess Greene and his father, Thomas (Tommie) Reuben Vandiver. Jeff leaves behind many loving family members and friends. 
Jeff attended West Charlotte High School and was a very independent person. Growing up in an auto racing family, he followed his father Tommie's path as a gifted mechanic and grew to experience many facets of the sport: he built and maintained racecars and served as a crewman for a variety of teams, from local racers all the way up to NASCAR (including his uncle, Jim Vandiver's teams and Dale Earnhardt's first foray into then Winston Cup with Will Cronkrite).  But his favorite by far was driving racecars. Jeff "Sand Man" Vandiver was a regular driver at area bullrings in North and South Carolina. 
Unapologetically and out loud, adding color to the lives of those who met him – that's how Jeff lived.  As Jeff "Volcano" Vandiver, he participated in Tough Man fighting contests and enjoyed hanging out with his buddies. He loved all things cars and was always up for adventure. His travels took him all across the United States and Canada. Most importantly, Jeff was a man who lived out his strong faith in Jesus by humbly serving others. He brought friendship, smiles and peace to the homebound and talked with them about Jesus. He served veterans in various ways and attended funerals for veterans and those who had no family, though he did not know them personally. Jeff set a standard of service for others to follow. He served quietly, bringing no attention to himself.
At 6'4", Jeff was a bear of a man with a tender heart. Quick with a laugh, he loved practical jokes and was a loyal friend who could always be counted on. He will be truly missed.
Jeff's final earthly days were filled with love, peace and comfort. While in the loving arms of family, these words were gently sung over him before he took his last breath and entered the Lord's presence, "Turn your eyes upon Jesus; look full in His wonderful face; and the things of Earth will grow strangely dim, in the light of His glory and grace."
Special thanks to his cousin, Nicole Vandiver Bryan, and to his caregivers and those at Hospice, all of whom helped ease his final earthly days and ushered him into Glory.
A graveside service officiated by Pastor Steve Curtis will be held at Mt. Anderson Baptist Church Cemetery in Maiden, NC, on Monday, February 7th at 4:00 pm.
 In lieu of flowers, memorials may be made to Levine & Dickson Hospice House in Huntersville, NC, or Mt. Anderson Baptist Church in Maiden, NC.
The Good Samaritan Funeral Home is serving the Vandiver Family.