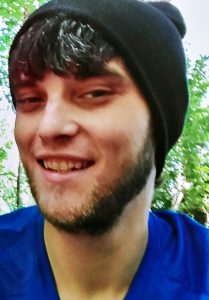 James Edward Adkins 31, of Denver, NC passed away on September 14, 2022, at Atrium Health – Lincoln Hospital. He was born on October 8, 1991, in Batavia, New York.
James loved nothing more than spending time with his son, Abel, his dog Sadie and playing video games.
James is survived by his mother, Faye Slade (Gary); father Jeffery Adkins (Amy); son Abel Mullins; brother Joseph Adkins (Kristen); nieces Lillian Ashman and Dakota Adkins; nephew Joseph Ashman; half brother Christopher Muniak (Trish); half sister Trisha Rippel; step brothers Clinton and Chris Rutherford; uncles David Adkins (Tammy) and Chris Adkins and many cousins.
Family will receive friends from 4:00 PM- 6:00 PM on Tuesday, September 20, 2022, at The Good Samaritan Funeral Home 3362 North (Business) Highway 16 Denver, North Carolina. A Catholic Prayer Service will be celebrated during the receiving hours at 5:00 PM. Rev. Father Carmen V. Malacari, Pastor of Holy Spirit Catholic Church will celebrate.
In lieu of flowers, donations in James' memory to HATS of Denver, NC would be deeply appreciated.