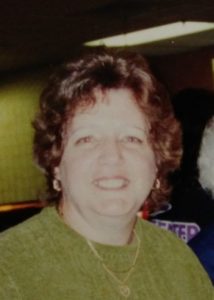 Irene Marie Annunziata Murphy, 74 of Denver passed away on Sunday, January 31, 2021.Born on March 9, 1946 in Brooklyn, NY., she was the daughter of the late John and Barbara Salvato Annunziata.
Irene was a member of Holy Cross Lutheran Church Lincolnton. She loved reading books, cooking, traveling and socializing with family and friends. She was also a member of the Red Hat's Society.
Irene will always be remembered as a beloved wife, an amazing mother, grandmother, sister, aunt, mother-in-law and friend.
Besides her parents, Irene was preceded in death by her brother John Joseph Annunziata Jr.
Irene is survived by her husband, Raymond Joseph Murphy, Jr; children Michael J. Murphy, Jennifer White and Raymond J. Murphy III; grandchildren Joseph Sapp, Alexis White, Jackson Murphy and Brayden Murphy; sister Barbara Giardello and many extended family members
In lieu of flowers, donations in Irene's memory may be made to The National Alzheimer's Association 225 North Michigan Avenue Floor 17 Chicago, Illinois 60601 would be deeply appreciated.
The Good Samaritan Funeral Home in Denver is honored to serve the Murphy Family.