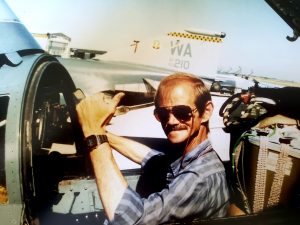 Henry Paul Busch Sr. born on April 23, 1949 in Amityville, NY & formally of Barryville, NY and current resident of Denver, NC entered into eternal peace on August 28, 2022 surrounded by his loving family. He was the son of the late William F. Busch Sr. and Mary Emma Elizabeth Jones, the brother of the late William F. Busch Jr. and the late Mildred Louise Busch.

He was a former member of The Shelby American Automobile Club, the Mustang Owner's Museum along with the Air Force Association, the F-4 Phantom Society, the River Rats, the Hickory Aviation Museum and a member of the USO.
Henry was an amazing model builder and an avid car enthusiast.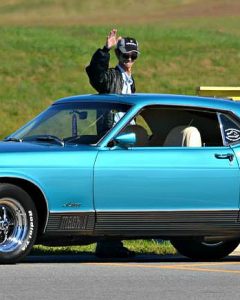 Henry is survived by his loving wife of 54 years Linda Jean Busch of Denver, NC, a son Henry Paul Busch Jr. and his partner Renee Getz of Milford, PA and his daughter Alicia Maureen Busch of Melbourne, FL. He is also survived by his 4 loving grandchildren Amanda Jean and her husband Michael Walton of Enfield, CT, SGT. David Alan Busch of Raeford, NC, Stephanie Lyn Busch and her fiancé Corey Justesen of Palm Bay, FL and Cameron John Busch of Milford, PA. Henry also leaves behind 5 beautiful great grandchildren Olivia Jean, Luke Michael, Levi James and baby boy Walton who is due in November and Noah Alan Busch. His survivors also include 2 brothers Howard John Busch and his wife Patty of Winthrop, NY and Edward Frank Busch and his wife Linda of Englewood, FL along with their daughter Tracy Elizabeth Busch of Charlotte, NC and one sister Mary E. Busch of Vancouver, WA.
To my husband Henry, you were and always will be the love of my life, my best friend and my reason for living. I will stay strong and will carry on without you with the love and support of family and friends because I know that is what you would want me to do. I will make you proud because I know that you will always be by my side to comfort and guide me through the days ahead. Thank you for your unconditional love and support over the past 54 years as they were happiest years of my life and now my reason for living. I will love and cherish you for the rest of my life and when my time comes, I know you will be waiting with open arms and we will be together once again for eternity. RIP my love until we meet again.
In lieu of flowers the family asks that contributions in honor or memory of Henry be sent to the American Cancer Society.