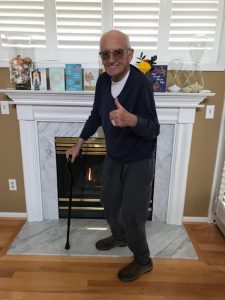 Gary E. Preston, 75, of Sherrills Ford, NC. passed away peacefully at his residence on March 25, 2020. Born in Albuquerque, New Mexico, he was the son of the late Charles E. and Pauline A. Mount Preston.
Before moving to North Carolina, Gary was a resident of Manasquan, New Jersey on the Jersey Shore. It was there that he raised his family. Gary enjoyed his employment with Amerada Hess Corporation, Nat West Bank, Siemens and The Bank of New York all in Manhattan, New York.
Upon his retirement, Gary moved to Sherrills Ford, NC in the Lake Norman Area. He was a member of two men's groups, The Lake Norman Golden Boys and The Catawbans. These groups offered him the opportunity to participate in a variety of events and activities fulfilling his retirement.
Gary is survived by his wife, Barbara and her son, Jesse Brown. He will be missed by his daughters, Sherry McCabe and her fiancé, Darryl Coleman and her son, Declan Preston of Pennsylvania; Kendra Hood and her husband, Robert and their children, Charlotte and Will of Colorado; his sister Sandra Bennett and her husband, Vern of South Carolina.
A private graveside service overlooking the ocean will be held in New Jersey at a later date.
The family would like to thank Hospice of Lincoln County, NC. for care and love they have shown to the Preston Family. The family asks that  in lieu of flowers, donations in Gary's memory be made to Hospice of Lincoln County 900 Donita Drive Lincolnton, NC, 28092 would be deeply appreciated.
The Good Samaritan Funeral Home Denver, NC. is assisting the Preston Family