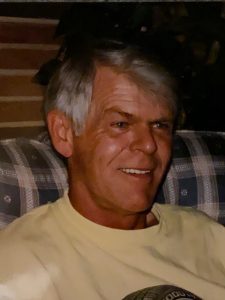 Forest Denver Hedger, 72, of Mount Holly, North Carolina passed away on Sunday February 2, 2020, surrounded by his loving family after a long illness.
Denver was born on June 13, 1947 in Holcomb, West Virginia, a son of the late William Forest and Effie Faye Casto.
Denver was an avid fisherman.  He enjoyed anything that allowed him to work with his collection of tools. However, what he enjoyed most was spending time with family sitting around talking or taking everyone's money in a "friendly" game of poker.  He was the most caring and giving man, right down to giving the shirt off of his back to anyone in need.
Denver served proudly in the United States Army during the Vietnam War and was honorably discharged with honors. After his service in the United States Army, he worked in the coal mines for Kessler Coal Company during the 1970's.  In 1977, he relocated to Goleta, California to work for Raytheon Defense Company as Maintenance Supervisor.  In 1995 he returned to the east coast and settled in North Carolina to be closer to family.  In North Carolina, he worked for Continental General Tire until he retired.
Besides his parents, Denver was proceeded in death by his siblings, Jack and Barbara Hedger.
Denver is survived by his loving wife, Melissa; children, Bill, Cindy and Cody Hedger; grandson Jonathan; brothers Roger Hedger and Jerry Hedger and his wife, Millie and many loving in-laws, nieces, nephews and a host of long-time friends.
Family will receive friends on Friday, February 7, 2020 from 1:00 PM to 2:45 PM at The Good Samaritan Funeral Home 3362 North Highway 16 Denver, NC,28037. The funeral will leave the funeral home at 3:00PM and will travel to Forest Lawn Cemetery 2780 E. Highway 150 Lincolnton, North Carolina for a graveside service with military honors.
Following the service all are welcome to join the family at 2635 Stanley-Lucia Road Mount Holly, North Carolina 28120