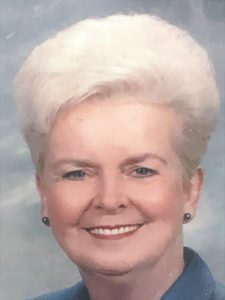 Ethel Loretta Garver, age 77, died peacefully at home on Friday, June 18, 2021, due to harm caused by bone cancer.
Retired from the public service industry, Ethel was well known & admired for her beautiful voice and song. She is loved will be missed by many. 
In addition to her birth parents, Oakley Geter and Ella Mae (Allred) Holtsclaw, Ethel is preceded in death by her adopted parents, Marshall & Edith (Crisson) Kirby, her brother, Johnny Leon Holtsclaw, Sr., and sisters Della Moore & Geretha Walker. 
Survivors include her husband, Clyde Garver; her sister, Carolyn Greene; her brothers, Ronnie & Darrell Kirby; her children: sons, Eric and Stephen White, daughter, Rebecca White and son-in-law Mikey Lail, Jr; 7 grandchildren and 9 great-grandchildren.
The Good Samaritan Funeral Home of Denver, NC is serving the Garver Family