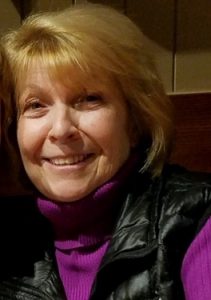 Enza Caruso Licastrino of Denver, NC was called to the Lord, surrounded by her family on May 31, 2020.

Enza was born on February 15, 1948 in Sortino, Italy to Maria and Vincenzo Caruso.  She graduated from Walton High School in the Bronx.  She married the love of her life of 51 years, Alfred Licastrino on September 28, 1968.  Together they had two children. 

Enza retired from CVS,  she was also a devoted homemaker and mother. 

She was a force to be reckoned with, but she was true.  Her passions were gardening, decorating and shopping.
Her children, her husband and her grandchildren were her world.  She was fiercely protective and took enormous pride in her family. 

Enza was blessed with 5 grandchildren whom she adored.  "Nonna" was in her glory whenever she could spend time with them and cook for them, it brought her enormous joy. 
She shall be missed by all who knew and loved her. 

Enza is survived by her beloved husband Al, her son Anthony and his wife Tara, her daughter Deneen and her husband Marty; her grandchildren, Tristan, Tanner, Ava, Christopher and Julia; her brother Nunzio, sister-in-law Janet, as well as nieces and cousins. 
The family asks that in lieu of flowers, donations be made to Atrium Health Foundation, Levine Cancer Institute 208 East Boulevard, Charlotte NC 28203 Atriumhealthfoundation.org 
"Lung Cancer"