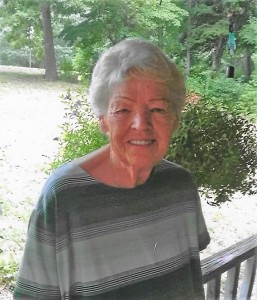 Effie Elaine Smith, 73, of Stanley, NC went to be with the Lord on Wednesday, April19, 2017. Born on October 12, 1943 in Charlotte, she was the daughter of the late Raymond and Flora Watson Pressley.
Mrs. Smith was a beloved wife, mother and grandmother. She was loved by everyone and was known as "Mama" or "Maw Maw" to many that will miss her deeply
Besides her parents, Mrs. Smith was preceded in death by two sisters and 2 brothers and her grandson, Daniel Williams.
Mrs. Smith is survived by her loving husband, Ray; brother EB: children Jenny, Barbara, Tim and Renee; grandchildren Ronnie, Michael and TW, Josh and Aiden, Joshua and Jackie; greatgrandchildren Kayla, Michael, Alina, Bella, Jada, Jacob
Funeral Service Tuesday, April 25, 2017 at 3:00 PM at The Good Samaritan Funeral Home 3362 North Highway 16 Denver, NC. The family will receive friends from 2:00PM to 3:00 PM. Following the service the interment will take place at Forest Lawn Cemetery Lincolnton, NC