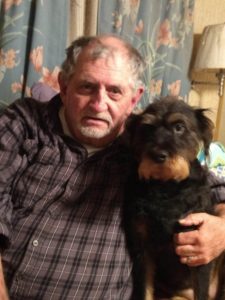 Edward P (Edd) Norton III,79, son of the late Edward Norton Jr. and Rebecca Eckland Norton, was born September 25, 1943 in Charlotte, NC. He went home to be with his LORD and Savior, May 17, 2023. He was home surrounded by his loved ones.
He was married to Patricia Ann Eury, October 1962, they have 2 children and 7 grandchildren and 8 great grandchildren.
Edd was a loving husband, father, Pawpaw and Friend. He loved his church (Fairfield Methodist Church), he missed attending his last couple of months, he now attends the Church Triumphant. He drove a truck for Crown Central Petroleum. He enjoyed Fishing and being outdoors. He enjoyed making key chains for his friends. He was a supporter of the East Lincoln Historical Society. He managed registration for the ELHS annual car shows and helped with the Veterans Day dinners. He became involved with the American Legion Post 455 in Denver. As a tribute to his Dad, who was killed in WWII in November 1943, he helped start the Sons of American Legion chapter in Denver.
He is survived by his wife of 60 years Patricia, daughter Tracy Lankford, of Shelby, NC, son Paul Norton of Denver, NC, 7 grandchildren Michael, Rebecca, Karen, Destiny, Cody, Dakota and C.J., 8 great grandchildren Jeremiah, Alei, Gaeb, Kaladan, Ricky, Kyndall, Ariya, and Conor. Also, his Aunt Loretta Glover of Belmont, NC.
A Celebration of Life will be held on Sunday, June 11, 2023; 3:00PM at Fairfield Methodist Church; 7860 Fairfield Forest Rd. Denver, NC 28037.
In lieu of flowers, a memorial donation in Edd's name  may be given to Fairfield Methodist Church 7860 Fairfield Forest Rd. Denver, NC 28037 OR to the American Legion Post 455, P.O. Box 406, Denver, NC 28037-0406.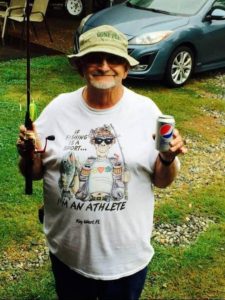 The Fishing Prayer
God grant me a little more time to pick up my rod and cast my line.
Work and worry disappear when I pick up my fishing gear. 
With the boat on the trailer, I will go anywhere.
The fishing's not too slow. 
Work doesn't seem so fine when I see what's at the end of my fishing line.
When I am feeble, old, and gray, please don't take my pole away.
When the pearly gates open wide, please find this old fisherman, one good lake inside.