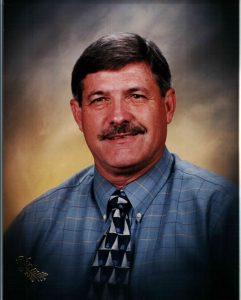 Eddie Gordon Finch, 73, a resident of Stanley, NC passed away on February 23, 2019 at the Levine and Dickson Hospice House in Huntersville after a courageous year and a half long battle with cancer. Born on February 7, 1946 in Charlotte, NC, he was the son of the late Clyde Finch and Hazel Wakefield.
Eddie graduated from Garinger High School, Charlotte, NC and also received an Associate's Degree in Criminology from King's College in Charlotte, NC. He served honorably and proudly as a Sergeant in the US Air Force from 1964-1968, including during the 6-Day War in Libya. Some of Eddie's fondest career memories include his 10-year service with the Charlotte Mecklenburg Police Department in the 1970's. Eddie spent the latter part of his career working as a Service Technician with Pitney Bowes.
Eddie was very active and enjoyed fishing, golfing, traveling, and gardening. His love for animals included outdoor activities with dogs and horses, and he periodically raised pet birds and backyard chickens. In his final years, Eddie enjoyed cultivating a collection of orchids with his wife.
Besides his parents, Eddie was preceded in death by his sister Donna Sullins. He is survived by his wife Janet Finch; son Eddie Finch Jr and daughter-in-law Linda Finch, and their children Alyssa and Miranda Finch; daughter Meredith Hardy and son-in-law Patrick Hardy; daughter Leah Yeomans and son-in-law Mitchell Yeomans; mother- and father-in-law Betty and Paul Caudle.
The family would like to thank the staff at Hospice & Palliative Care Lincoln County for the support and care they showed Eddie and his loved ones in these last few months.
In lieu of flowers, donations in Eddie's memory can be made to:
St. Jude Children's Research Hospital Or Novant Health Hemby Children's Hospital