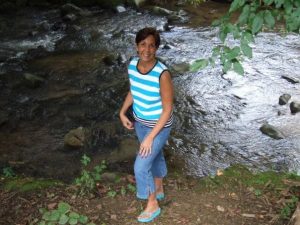 Denise Lynn Sigmon (Adham) of Denver, NC and formerly of Commerce Township, MI, passed away unexpectedly October 16, 2021. She was born in Pontiac, Michigan on June 16, 1953.
 Denise is survived by her husband Graham Blaine Sigmon, brother Raymond Adham (Denise Alexander), half-sister Karen Pickner (Paul Pickner), son Glenn Jermalowicz, Jr., and daughter Jennifer Jermalowicz-Jones (Grant Jones).
Denise graduated from Andover High School in Bloomfield Hills, Michigan in 1971. Denise spent her career working for Real Estate One in Union Lake, MI and Max Broock Relators in Bloomfield Township, MI before moving to Denver, North Carolina in 1996.
 While living in Denver, NC, Denise supported her sons racing career before ultimately forming her own company, Advanced Mortgage Solutions in 2000. In 2008, Denise began working at Classic Pro Automotive to support her husband's classic car restoration company.
Denise gave help to anyone who needed it, especially the disadvantaged and animals. Denise was active in the past with the American Cancer Society Relay for Life as well as the Humane Society.
In her earlier years, Denise enjoyed swimming, downhill skiing, bowling, and horseback riding. Denise had a soft spot for all animals and had great admiration for all people, especially children. She was known for hosting numerous family parties over her years and loved bringing everyone together to grow and share memories.
In lieu of a formal memorial service, the family is planning a Celebration of Life on the 4th of July weekend in 2022 to honor her love of fireworks over Lake Norman. Family will notify all close friends and relatives of the event details closer to the event. Donations can also be made in her memory to the American Lung Association or the Humane Society.