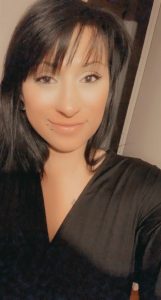 Danielle Renee Ashman, 32 years old, passed away Saturday February 12, 2022.
Danielle was born in Hackettstown, New Jersey to Denise Frisco Wilcox and the late Michael Ashman.
Danielle resided in Maiden, North Carolina and was a hairstylist in Huntersville, North Carolina. Danielle was a shining star like no other, her heart was bigger than her body. She was always going above and beyond for someone she felt was in need. She loved bingo, crafting, and telling a funny joke. Her day wasn't complete until she told a joke to someone and made them laugh.
She was a loving, caring, devoted mother, daughter, granddaughter, niece, and cousin.
Danielle leaves to cherish her memory her two children, Lillian Ashman 13, Joseph Ashman 9, her mother Denise Frisco Wilcox, her stepfather Larry Wilcox. Her grandmother Nancy Frisco, her aunts Lisa Collioud, Gina DeFranco Meek, Victoria Ashman Weininger, her uncle Joseph Frisco, and countless cousins.
Along with her father, she is preceded in death by her grandfather's Joseph Frisco and Michael Ashman Sr, and grandmother Sharon Ashman.
The family will receive friends on Friday February 18, 2022 from 3:00PM-5:00PM at The Good Samaritan Funeral Home, 3362 North Highway 16 Denver, NC 28037.