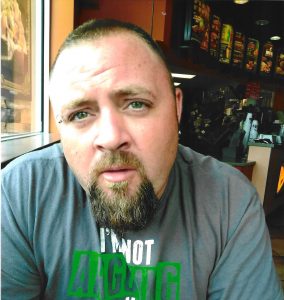 Corey Scott Sears, 36, of Denver passed away on July 2, 2022 in Wadesboro, NC from a tragic motor vehicle accident.
Corey lived his life to the fullest. He enjoyed spending time with his family, especially his son, Gabriel. He loved hard and was loved by many. He believed in the power of family and the power of God.
Corey had a smile that could lighten the whole world. When you hugged him, it is like hugging the biggest bear. He would hold on and not let go. From the time he was a kid, he went a mile a minute and you couldn't keep him still.
Corey was the hardest working you could imagine. He never met a stranger. He could strike a conversation with anyone. His laugh was infectious. He could make you smile even when you were having the worst day. He was always the life of the party.
Corey was a wonderful brother, a loyal son, and a caring father. He was loved by so many and will be missed by them all.
Corey was preceded in passing by his mother, Katie Sears; and his brothers Brandon and Blair.
Corey is survived in life by his son Gabriel Sears; his father Paul Sears of El Reno, Oklahoma; and his sister Kasey Sears of Idaho.
A Celebration of Life will be held on Sunday July 10, 2022 from 1:00-3:00PM at The Good Samaritan Funeral Home.