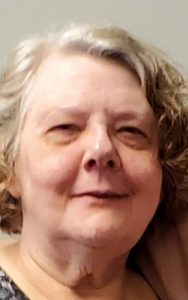 Charlotte Lucille Sigmon Johnson, 68 of Lincolnton, NC. Passed away on July 15, 2022 at Catawba Valley Medical Center. Born on October 19, 1953, in Catawba County, she was the daughter of the late Edison Franklin and Flossie Edith Fox Sigmon.
Charlotte was an accountant by profession.
Besides her parents, Charlotte was preceded in death by her husband Charles Huffman; brothers, Floyd, John, James and Tommy Sigmon; sisters Pauline Sigmon, Thelma Sigmon and Elma Reames.
Charlotte is survived by her loving husband of 24 years Ted Johnson; sister Lorene S. Huffman; brothers Perry, Glenn, Richard and Danny Sigmon and several nieces and nephews; stepchildren Christie J.  Devine, Katrinia J. Morrison and Timothy I. Johnson
Funeral Service will be held at 1:00 PM on Thursday, July 21, 2022 at The Good Samaritan Funeral Home 3362 North Highway 16 (Business) Denver, NC. Brother Joey Williams, Pastor of Daystar Family Worship Center Church of God, Lincolnton, NC. Will officiate. Family will receive friends from 11:00 until 12:45 PM. Interment will follow at Forest Lawn Cemetery Lincolnton, NC.
In lieu of flowers, memorials in Charlotte's memory can be made to Daystar Family Worship Center Church of God or your local Animal Shelter would be deeply appreciated.