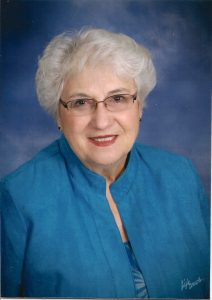 Mrs. Connie Yates Bodsford, 83, passed away on June 2, 2022 at her home in Denver, NC.  
Connie was born on October 31, 1938, in Forsyth County, to Howard E. and Kathleen Shore Yates. She retired from R.J. Reynolds after 31 years as an executive secretary. During their 49 years of marriage, she and her husband, W.G. (Bill), travelled extensively. She was currently a faithful member of Denver Baptist Church.  
In addition to her parents, she was preceded in death by her husband, W.G. Bodsford, Jr.; her grandson, Brandon Bodsford; her son-in-law, Jeff Cummings. 
Left to cherish her memory are her son, Keith Bodsford, and his wife, Jane, of Denver; her daughter, Dana Cummings of Denver; sister, Ruby Craver of Clemmons; granddaughter, Erin Bodsford of Mocksville; loving caregiver and confidant, Tammy Parker (Dave) of Lincolnton.  
A service will be conducted at 2:00 p.m., Saturday, June 11, at Denver Baptist Church with pastors Ken Furches and Michael Salanik officiating. The family will receive friends one hour prior to the service. 
In lieu of flowers please consider memorials to Audubon North Carolina, 807 E. Main Street, Suite 2-220, Durham, NC 27701, Donate | Audubon North Carolina.