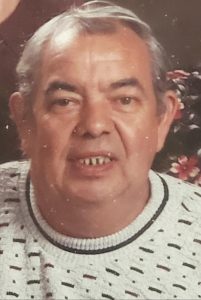 Charles Ray King ,75 of Denver NC ,went to his heavenly home on Thursday, July 29,2021.He was born in the Mountains of Swan County NC to Samuel Pinkney King and Dessie Herron King. He was  one of six children.Ray was the only boy, so he got the nickname "Baby Ray".

 Ray is preceeded in dead by his parents, wife Irma Whitten King and youngest sister Hilda King Grant.Ray is survived by his sisters, Loletta Church of Tountman, NC, Marie Hager of Denver, NC ,Nyoka (Sue) Pulley of Denver,NC,Dolly Karriker and her husband Jerry Karriker of Mooresville NC. He also had sixteen nieces and nephews. Ray will be missed but we know he is with our family and our heavenly father. We all will rejoice again with him in heaven.

Memorial service will at Thompson Chapel on Saturday, August 14th at 2:00 p.m. Memorial donations would be appreciated instead  of flowers, donate to your favorite charity.