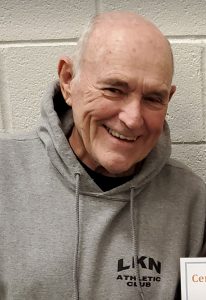 Bob Neal, 81 of Stanley, NC passed away on December 2, 2020 at his residence surrounded by his family. Born on June 7, 1939 in Elizabeth, Pa., he was the son of the late Zearl and Malinda Neal
Bob served proudly in the United States Army from 1958 to 1964.
Bob was a member of Stanley Pentecostal Holiness Church in Stanley. He loved working in the Zack's Place Ministry at the church.
Bob was an avid Pittsburgh Steelers and South Point Red Raiders Football fan. 
Besides his parents, Bob was preceded in death by his brother, Zearl Neal, Jr.
Bob is survived by his wife Denice; children David Neal , Robin Neal , Keith Neal and wife Mickie , April Maiers and husband Adam , Mylo Cook III; 13 grandchildren, 12 greatgrandchildren and 2 great grandchildren.
A service will be held at 3:00 PM on  Sunday, December 6, 2020 at Stanley Pentecostal Holiness Church 113 E. Packwood Street Stanley, NC. 28164. Family will receive friends 1 hour prior to the service. 
A graveside service will military honors will be held at a later date at Salisbury National Cemetery, Salisbury, NC.
The Good Samaritan Funeral Home in Denver is serving the Neal Family.