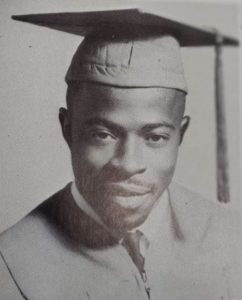 Mr. Arthur Lee McLean was born on January 14, 1943, in Lincoln County to the late Benjamin and Cora Rozzell McLean. He transitioned from his earthly home on February 16, 2023, at his home in Lowesville, North Carolina.
Arthur Lee or "Bunk" as he was affectionately called, attended Newbold High School in Lincolnton, North Carolina. He was a member of Rock Hill Church and attended faithfully until his health failed. After graduation, "Bunk" was employed by Union carbide in Charlotte and retired from Metro Concrete Company of Charlotte.
He was a loving and dedicated husband, father, grandfather, great-grandfather, brother, uncle, cousin and friend to many. Bunk loved driving up and down Old Plank and McIntosh Road, patrolling the areas that brought a smile to his neighbors. He was a lover of nature and working in his garden was something Bunk loved to do. He will be truly missed.
Bunk  loved hanging out in Jones store on Highway 16 talking and keeping updated with the community happenings.
Bunk was preceded in death by his parents, his two sisters; Georgia Mae Norman and Donnie Gay; five brothers Charles, Lewis, Cal, Calvin, and Douglas.
Precious memories shall forever be cherished by his wife Debbie McLean; his sons Arthur Lee McLean Jr. and Mack of Lowesville, NC; his daughters Melinda Carter of Baltimore, MD; Suzanne Blakney of Lincolton, NC and Vanessa McLean of Lowesville, NC; eight grandchildren, 4 great grandchildren, two brothers; Benjamin McLean Jr of Lowesville, NC and Jackie McClain (Dot) of Maiden, NC and a host of nieces, nephews, cousins, and countless friends.
Visitation will be held on Tuesday, February 21, 2023 from 12:00PM to 1:00PM at Rock Hill United Methodist Church 7603 Old Plank Road Stanley, NC 28164. A Celebration of Life, Death and Resurrection Service will begin at 1:00PM. Mr. McLean will be laid to rest at Gold Hill/Rock Hill Cemetery following the service.