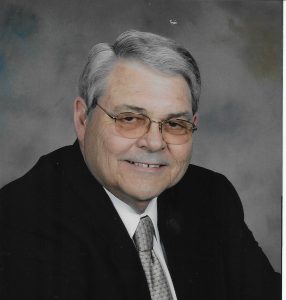 William (Vic) H. Jarnagin 80, of Denver NC passed in peace on June 1, 2021.  

William was known as Sonny to his family.  Friends and colleges called him Vic.

He retired as a hydroelectric operator from Duke Power after 30 years.  In these 30 years, he also was a commercial farmer.  After retirement he then decided he wanted to be an electrician and tax preparer and did so.  

He loved God and dedicated his life to serving the Lord.  He was a member of  The Christian Biblical Church of God.  He was passionate about God's Word and it was very important he shared his belief and teach his family.  Vic's favorite pass time was golf up until his health would no longer allow it.  He was a long-time member of Cowans Ford Country Club and proudly served as President for five years.  He was passionate about his 18 greens!  

He is survived by his two daughters.  Debbie Dycus (husband) Russell Dycus and Cindy Beatenhead (husband) Jeff Beatenhead; grandchildren Gregory Reel, Dennis Reel, Jon Dycus and Wendy Proctor; great grandchildren; Morgan and Cameron Proctor; brothers, Charles Jarnagin (wife) Dovie and Dudney Jarnagin (wife) Sharon; nieces and nephew, Mandy, Carrie, Ashley and Nathan.


Funeral Service 1:00 PM on Sunday, June 6, 2021 at The Good Samaritan Funeral Home 3362 North Highway 16(Business) Denver, NC. Family will receive friends 1 hour prior to the service. Burial will follow at Forest Lawn West Cemetery Charlotte, NC.