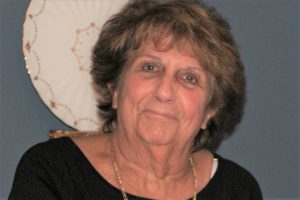 Viola Mary Zampini Kuczmarski of Stanley, North Carolina was born on October 27, 1937 in Flushing New York.  She was a loving, doting wife, mother, grandmother, and sister that enjoyed spending time with her family. She loved to spend all her time in the kitchen, cooking and baking and there was nothing she loved more than to be able to serve her family a home cooked meal. She was a member of the garden Club and a former member of the Red Hat Society.
Viola was preceded in death by her husband, Robert (Bob) Kuczmarski, who passed away last year.
Viola is survived by her; 3 sons Robert (NYPD Ret.) and his wife, Linda and their children Robert James and John Anthony, Alan and his wife, Julie and their children Kyle and Jared, and Christopher; sister Sue Murphy and several nieces and nephews.
Viola passed away at Levine Dickinson Hospice House in Huntersville, North Carolina on November 18, 2018.
A Catholic Prayer Service will take place on Tuesday November 20, 2018 at Holy Spirit Catholic Church Denver, North Carolina at 1:00 PM.
The Good Samaritan Funeral Home is serving the Kuczmarski Family.