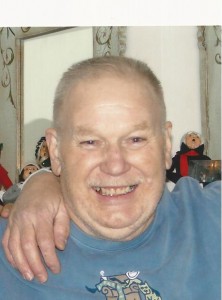 Thomas Kenton Taylor Age 64, of Denver, NC. passed away quietly on Wednesday, January 15, 2014. Born in Cincinnati, Ohio, Tom was the son of the late Billie and O.B. Taylor.
Tom was a Vietnam Veteran, who honorably  served his country and was proud to serve as an US. Army Airborne Ranger. Tom was awarded a Bronze Star for Valor and 2 Purple Hearts.
He attended North Greenville University, Tigerville, SC.. He attended the Denver Wesleyan Church in Denver, NC.
He loved all kinds of music, was an avid fisherman, a NASCAR fan and loved the outdoors, especially the mountains of North Carolina. Tom was larger than life man to everyone who knew him. He never met a stranger that he didn't like.
Tom had a deep love for family and friends. He is survived by his partner, Susan S. Douglass; 4 brothers and 4 sisters Sandra Kratzer, of Blanchester, Ohio, Gerry Dunn of Cincinnati, Ohio, Hal Taylor and wife, Verna of Covington, Ga., Cindy VanVliet and husband, Brian of Xenia, Ohio, Robert Taylor of Wilmington, Ohio, Mike Taylor and wife, Denise of Lebanon, Ohio, Tammie Taylor Lewis of Erlanger, KY., and Scott Taylor of Bainbridge, Ohio; 5 nieces, 9 nephews and special cousins and "Top Cat", Socky.
The family is grateful for the care and attention Tom received at Levine & Dickson Hospice House in Huntersville, NC and from the V.A. Hospital
A Funeral Service will be held on at 2:00 PM on Saturday, January 18, 2014 at the Denver Wesleyan Church with Pastor Johnny Houser, officiating. The family will receive friends prior to the service from 12 Noon to 1:30 PM. Interment with full military honors will follow the service at Forest Lawn Cemetery, Lincolnton
In lieu of flowers, memorials in Tom's memory can be made to Levine & Dickson Hospice House 11900 Van Story Drive Huntersville, NC 28078 or to the Denver Wesleyan Church 2391 N. Highway 16 Denver, NC 28037.
The Good Samaritan Funeral Home in Denver is assisting the Taylor Family