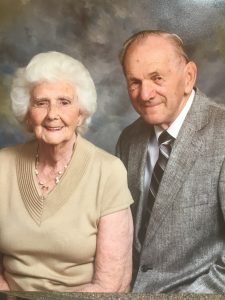 The world lost a beloved wife, mother, sister in law, Aunt and Friend, Ruth Suhamski, on May 30 2021, but God has definitely gained an Angel.

A heartbroken husband, father, brother, uncle and friend, Bernard Suhamski passed away shortly after on June 15, 2021.
Ruth and Bernie were married for 69 years and friends forever.


They are survived by their two children, Bernard Suhamski and Sue Elchak.
Besides their children, they are survived by their grandson Justin Elchak, and Bernie's sister Bernadine Jodziewicz and multiple nieces, nephews and cousins.


Ruth and Bernie liked small intimate gatherings, so the service will be private for the immediate family.
Friends and family wishing to honor my parents can donate to  a special cause of their choice under Ruth and Bernie Suhamski's name.
The Good Samaritan Funeral Home of Denver served the Suhamski Family.