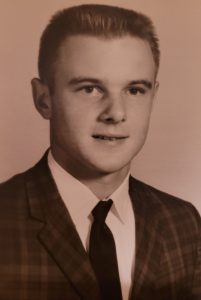 Robert (Bob) Earl Peeler, Jr., 74 of Denver NC passed away at his home on 9-20-2021. He served his country in the Vietnam War as a United States Navy Construction Battalion.
He is survived by his wife of 47 years, Dorothy Cashen Peeler, his two daughters, Angie Peeler Shankle and James Thomas Shankle III of Lincolnton and Jennifer Peeler of Denver, five grandchildren Carleigh, Adellyn, Blake, Mallory and Kennedy; his sister Suzanne Peeler Wooten, Woodrow Wooten; nephew Robert Keisler and niece Kathy Keisler Kennerly.  
He is preceded in death by his father and mother, Robert Earl Peeler, Sr and Audrey Crawford Peeler.
The service will be held on Thursday September 23, 2021 at Friendly Chapel Baptist Church, officiated by Jeff Harris. Receiving of friends from 1:30-2:30 and the memorial service will begin at 2:30.