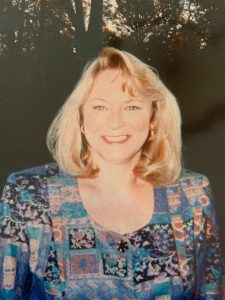 Rita Maree Burleson died at Atrium Cabarrus on November 4th, 2020. Ms. Burleson was born on December 29th, 1954 in Charlotte, NC to her parents Nellie Maree Letson and Hughie Glover Maree. She graduated from Harding High School in 1972. She worked her entire career at Bank Of America where she retired as a project manager in 2002.
Ms. Burleson is survived by her son and daughter in law, Jason and Betty Burleson of Stanley NC; her daughter, Crystal Burleson of Concord, NC; her 3 grandchildren; Alec Burleson, Bradley Burleson and Kamryn Coffey. Brothers; Buddy Maree (Becky) and Danny Maree (Terry); sister, Amanda Helms (Randy); numerous nieces, nephews and cousins. She was preceded in death by her parents Hughie Maree and Nellie Maree Letson. 
Rita was described as "the life of the party". She loved the beach, family card games and Harrah's Cherokee Casino. She loved her family, her children but most especially her grandchildren, Alec, Brad and Kam. They were the light of her life and she was very proud of all their accomplishments. Mawmaw may not be here physically but her spirit will always be guiding them.
A memorial service will take place on November 8th, 2020 at The Good Samaritan Funeral Home.  All are welcome to attend to celebrate the life of Rita Burleson. Please abide by social distancing regulations as well as wearing a mask.