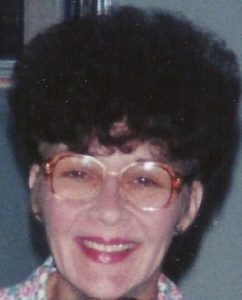 Rhonda Lee (Cox) Moore, 67, of Stanley, NC passed away on June 13, 2019 after a long struggle with dementia, mental health disorders and lung disease.  Rhonda was born in Chicago, IL on October 22, 1951 to Harry and Charlotte (Stajenka) Cox.
Rhonda is survived by her daughter Wendy Lee (Moore) Franke, son-in-law John (Rik) Eric Franke, granddaughter Paige Elizabeth Franke and grandson Erik Anders Franke of Onalaska, Wisconsin.
Rhonda is proceeded in death by her mother Charlotte, father Harry and brother Gordon.
Take comfort in knowing that Rhonda is now where she has wanted to be for a very long time, without pain or suffering.
If death could be seen as a beautiful clear lake, refreshing and buoyant, then when a consciousness moves towards its exit from a body there would be that delightful plunge and it would simply swim away. -Pat Rodegast
Condolences may be sent to Rhonda's daughter at wmoorefrank@yahoo.com