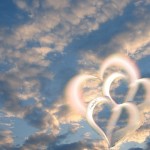 Randall Craig Stephenson, 27, of Denver, NC passed suddenly at his home on Tuesday June 20, 2017.
Craig is survived by his parents, Kim J. Perkins-Stephenson of Bucks County, PA and Randall E. Stephenson of Clearwater, Fl.
Stepfather, Kenneth Rickards of Bucks County, PA
Brother, Ryan Stephenson of Bucks County, PA Stepbrother, Kenny Rickards of Bucks County, PA
Aunts, Andrea Perkins, Leslie Hilderbrandt, Laura Walters and Linda Klinger
Uncles, Kelly Perkins
Cousins, Brandon Murray Whyte, Shawn Mudrovcic, Justin Mudrovcic, Makaylah Perkins, Dawn Hilderbrandt and many many more.
He was preceded in death by his grandmother, Margaret McCreath
Born June 24, 1989 in Plano Texas, Craig was studying to become a sommelier, and studied hard to achieve his goals.
A Memorial Service will be held at a later date.
The family wishes to thank Mike Costigan from Good Samaritan Funeral Home.