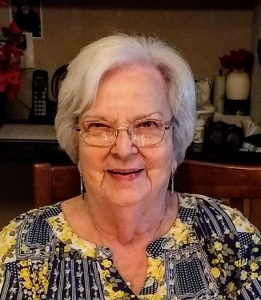 Martha Greene Gordon, age 82, of Denver, NC passed away on April 17, 2020
Martha was born in Greenville, SC on September 12, 1937.  She was married to Robert Lee Gordon for over 50 years before he passed in 2006.  Martha owned Martha's Custom Draperies for 50 years.  She was actively involved in her church, Denver Baptist Church in different capacities.  She loved to rock babies in the nursery and provide food to people in need.  She loved her church family very much.  Martha is survived by her son's Bobby and his wife Vicki, Doug and his wife Phyllis, daughter Debra, and granddaughters Bobbie Ann, Brittany, and Megan.
A private burial will be held at Forest Lawn West Cemetery in Charlotte, NC.  Pastor Chris Griggs of Denver Baptist Church will officiate.  In lieu of flowers, donations in her memory to Denver Baptist Church would be greatly appreciated.  Funeral arrangements are entrusted to The Good Samaritan Funeral Home of Denver's, NC.