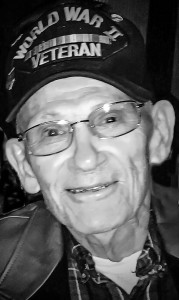 Lloyd Dorn Harmon, Jr., age 88, died Tuesday, January 10, 2017 surrounded by his wife, Cecilia and children Sean, Pharis and Marya at Lake Norman Regional Hospital due to complications from pneumonia.
Saturday, January 14, 2017, the family will receive friends from 12:30 to 2pm with the Memorial Service beginning at 2pm at Good Samaritan Funeral Home, Denver, NC with Rev. Craig Schultz officiating.
Lloyd was born August 10, 1928, in Lexington County, SC and was the oldest son of the late Lloyd D. Harmon, Sr. and the late Nezzie Marie Arnold. He was a U.S. Army veteran of World War II, serving in the 1st Infantry Division (Big Red 1) in Austria. He was a member of the Masonic Lodge for more than 50 years, serving as Past Master at Gaston Lodge 263, Dallas, NC and upon his death was a member of Lodge 757, Denver, NC. Lloyd was a longtime employee of Owen Steel Inc., based out of Columbia, SC and Gastonia, NC.
Lloyd is survived by his wife of 42 years, Cecilia and three children, Sean Maloy (Jennifer) of Leasburg, NC, Pharis Maloy Heintz of Denver, NC and Marya Jenkins (Eric) of Catawba, NC. He leaves behind ten grandchildren, Tyler Josey (Brittany), Connor Maloy, Heather Hyde, Trulah Maloy, Heather Wiles (Kevin), Justin Lunceford, Evelyn Heintz, Madelyn Heintz, Olivia Osteen and Byron Jenkins and three great-grandchildren, Levi Josey, Mack Josey and Audrey Wiles. He is also survived by his brother, Milford Harmon of Columbia, SC, and four children from a previous marriage, Agnus Brown, Victoria Harmon, Randy Harmon and Sharon Harmon all of the Columbia, SC area as well as many cousins, nieces, nephews and friends.
In addition to his parents, Lloyd was preceded in death by; sisters, Doris Harmon Dehardt, Betty Harmon Holt; daughters, Donna Harmon and Brenda Harmon; son-in-law, Michael W. Henitz.
In lieu of flowers, memorial contributions may be made in his name to: The Masonic Home for Children at Oxford (formally known as Oxford Orphanage) located at 600 College Street, Oxford, NC 27565.