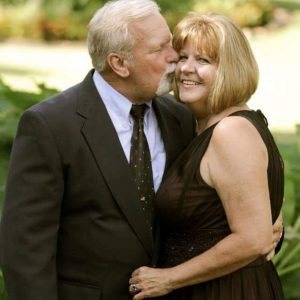 We are deeply saddened to announce that Kimbly Lannette Clark Huffstetler, 60, of Denver NC lost her battle with cancer on 04/24/2023. She was the loving wife of William Robert (Rob) Huffstetler, Jr. and devoted mother to Walter Sebaste (Brit), Christopher Sebaste (Sarah), Bobby Huffstetler (Sandy), Laura Baucom (Kevin) and Grandmother to Kirsten Baucom.
Kim is survived by her mother Bernice L. Clark of Seneca SC, mother-in-law Betty A. Huffstetler of Denver, NC, sisters: Ivy Cartwright (Scott) of Fayetteville NC, Gay Nyberg (Steve) of York SC, Mary Drake (Brian) of Indian Trail, NC, Sister in law Anne Browning and niece Christina Browning of Garner NC. She is predeceased by her father Alvin B. Clark of Seneca, SC.
During Kim's relentless battle with cancer, she has been surrounded by both family and many friends whom she considered family showing their continuous love and support.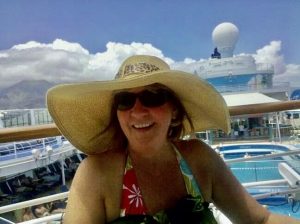 Kim was, in short, an amazing person. She had such a bright light that was such a force that it touched all who loved her. Kim loved people. She shared her friendship so genuinely with everyone whom she called friend. She loved music, going to concerts, singing, performing with her favorite band, the beach, traveling around the world with friends and family, and cheering for her favorite team the Jacksonville Jaguars!  Kim worked for Bank of America for 25 years in Risk Management.   She studied Business at Wingate University and received a Master's Degree from Pfeiffer University.
To honor her life, a service will be held at: Real Life Church 15434 Lucia Riverbend Hwy, Stanley, NC 28164 on May 05, 2023 at 2:00pm (The family will receive friends immediately following the service)
A following Celebration of life will also be held at the Huffstetler home Saturday May 6, 2023 at 5pm. 7850 Blackwood Road, Denver NC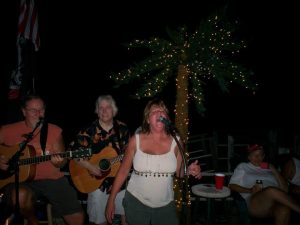 In lieu of flowers, donations in Kim's memory can be made to either of the following charities:
Joshua fund c/o Christ United Methodist Church Ministries- Go to  https://www.xumc.org/give in the drop-down menu choose- Joshua fund
Amy's Closet – https://lincolncounty-cadv.org/amys-house/amys-closet/
"She is clothed with strength and dignity. She can laugh at the days to come. She speaks with wisdom, and faithful instruction is on her tongue- Proverbs 31: 25-26"