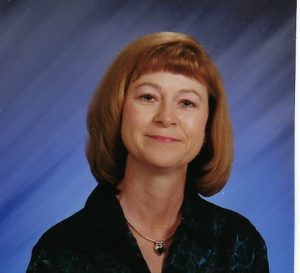 Miss Kathy Ann Beal, 63, of Lincolnton, NC passed away on Friday, September 9, 2022 at her home surrounded by her family. Born on Christmas Day in 1958, she was the daughter of the late Floyd and Nellie Reel Beal.
Kathy was a teacher's assistant at St. James Elementary School in Denver, NC.
She is survived by her sister, Janet Smith; brother Fred Beal (Debbie); niece Chelsey Secor; nephew Aaron Smith; grandnephew Kyle Smith and her furry friend, Rosie.
A Celebration of Life will be held on Saturday, September 17, 2022 at 2 PM at The Good Samaritan Funeral Home 3362 North Highway 16 (Business) Denver, NC. Family will receive friends prior to the celebration from 1:00 PM until the service. Pastor Tommy Wright of First Wesleyan Church of Lincolnton will officiate.