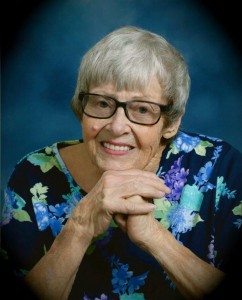 Joanne Carey was born July 30, 1934 in Brattleboro VT, daughter of Murray Stockwell Gould and Mabel Young Gould. She grew up in Brattleboro and attended Castleton Teachers College in Vermont. Joanne married Bill Carey in 1953 at the young age of 19.
Joanne and Bill had two children; Dennis who died in 1974 and Kimberley. They moved to NC in 2002 to be closer to family and joined Salem United Methodist Church
For the majority of her professional career, Joanne took great pride in teaching and connecting with special needs students in a school setting in Massachusetts. Besides her passion to teach, Joanne had a special talent and love of music. She was a choir director at her church in Vermont and later went on to sing at the choir at Salem United Methodist Church. She was also committed to volunteering at Christian Ministries and she created special friendships over the period of ten years there. Joanne loved spending time with family and friends both locally and in New Hampshire, spoiling her grandchildren and great-grandchildren, playing Bingo and winning at the slots. She also enjoyed traveling the countryside and camping with her husband in their RV, playing at "The Lake" and snuggling with her cat Babe.
Joanne is survived by her sister Pam Chickering; daughter Kimberley and Ray Miller; grandchildren: Jerimy and Jessica Moran, Shannon Brooks, Robb Miller, Rick and Beth Miller, Kim and Mike Connell; great-grandchildren: Devin, Taylor, Paige, Daniel, Morgan, Taylor, Jadon, and Lincoln; nephews and nieces: Mark and Jen Chickering (Graham, Nathan, and Trey), Karen and Dan Todd (Danny and Ryan), Chris and Paul DiGeronimo (Alex and Jason), Duane and Stacy Chickering (Ryan and Christopher).
Joanne was welcomed into Heaven's gate by her mother and father, Mabel and Murray, her husband, Bill, her son, Dennis, her brother-in-law, Dick, and her great granddaughter,Skylar.
Family will receive friends Saturday, February 18, 2017 from 1:15PM to 1:45 PM at Salem United Methodist Church Denver, NC. Service will follow at 2:00 PM. In lieu of flowers may be sent to Catawba Regional Hospice.
The Good Samaritan Funeral Home is serving the Carey Family.