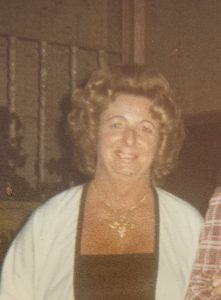 Joan A. Conway of Denver, North Carolina Formally of Bayville New Jersey and Woodcliff New Jersey passed away peacefully surrounded by her loving Family on November 24th 2018 she was 87.
Beloved wife of the late Albert Conway Beloved Mother of Bruce Conway and his wife Suzanne Patricia Benducci and her husband Michael. Cherished sister Ruth Calabro grandchildren Dennis Conway, Kelly Conway, and Michael Benducci.
Great grandchildren Daniel Conway and Dominic Conway. Predeceased by her Parents Ellis and Ruth Nash and sisters Marilyn Crossley and Dorothy Notoroberta. In lieu of flowers please make a donation to Catawba Reginal Hospice 3975 Robinson Road Newton, NC 28658.
A family service will be held later this month in New Jersey. Arrangements are being handled by The Good Samaritan Funeral Home.