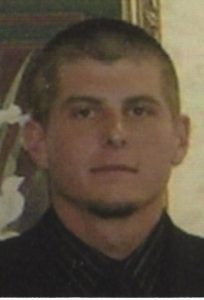 Mr. Jeffrey Lee Nolen, Jr. 33, of Denver went home to the Lord surrounded by his loving family on Sunday, May 26, 2019 at the University of North Carolina Hospital Chapel Hill following complications after heart surgery.
Born on September 12, 1985 in Lincoln County, NC, he was the son of Dawn Lauer Anderson and the late Jeffrey Lee Nolen, Sr.
Jeffrey was a graduate of East Lincoln High School. He was an environmental consultant by profession. He was a member of the Sons of Confederate Veterans. He was an avid fisherman, a horticulturist and even an ordained minister. He lived life with bright enthusiasm.
Besides his father, Jeffrey was preceded in death by his brother, Joshua.
Jeffrey is survived by his mother, Dawn Anderson; step-father Warren Anderson; brother Camdan; aunts, uncles and cousins.
Family will receive friends from 1:00 PM to 2:30 PM on Sunday, June 2, 2019 at The Good Samaritan Funeral Home 3362 (Business) North Highway 16 Denver, North Carolina. Following the visitation, a graveside service will be held at 3:00 PM at Forest Lawn Cemetery, Lincolnton.
In lieu of flowers, donations in Jeffrey's memory to the American Heart Association would be deeply appreciated.
Attachments area