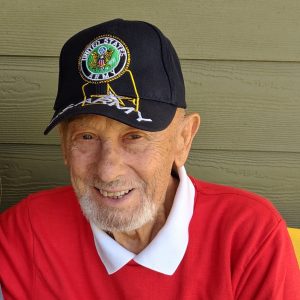 Graziano Radossinich
Husband, Father, Grandfather
Graziano "Gino" Radossinich died peacefully at his home in Denver, North Carolina with family by his side after a long battle with cancer Saturday, October 31, 2020 at the age of 82.
Born in Yugoslavia, as a young man he escaped to Italy where he spent several years before immigrating to the United States to pursue his American dream in1958.  He proudly served in the United States Army from 1963 to1965 and was stationed in Germany where he met Christa, his wife of 56 years.
Gino spent most of his life in Whitestone, New York where he raised his family and renovated their home, while also building a business in heating and air conditioningrepair. He made lifelong friends everywhere along his journey. He was loving, kind and loved to laugh. He was always there if someone needed him any time of day or night. He was an avid soccer and hockey fan and also loved skiing, biking and tennis. 
He is survived by his wife Christa, daughters Natalie and Angela, son-in-laws Joe Macri and Paul H. Stafford III, grandaughters Gianna Macri, Erica Macri and Laura Macri, sisters Virginia, Rita and Mila, and many nieces and nephews. He is also predeceased by his sister Asunta.
A celebration of his life will be held in the near future when family and friends can gather to honor his memory.